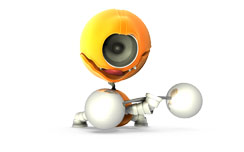 SeeMe is a modern, safe and fully computerized program for rehabilitation and physiotherapy, developed by Brontes Processing in cooperation with specialists from Beit Rivka Geriatric Rehabilitation Hospital (Israel). This is a modern approach to rehabilitation, which may be fun for the patient. This form of a session, from the psychological point of view, brings many positive aspects, which result in stronger effects desired in terms of improving the functioning of the persons undergoing the rehabilitation.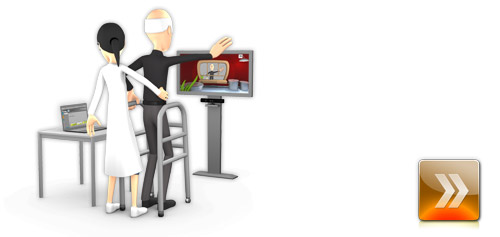 The main advantage of the SeeMe system is the possibility of adapting it to individual needs, goals and scientific interests of our partners through the possibility to order specific applications, according to the idea of people working with the SeeMe program.
What does SeeMe add to rehabilitation?
SeeMe uses a technology that analyzes the image transmitted to the computer via a Kinect controller or standard web camera to move the patient to the world of computer games, where he carries out a number of exercises set byt the therapist. Therapists can create trainings customized closely to the needs of the patient. Each game can be parameterized so that the patient can feel satisfaction with his training.
Rehabilitation through play
Trainings full of commitment, joy and even healthy competition
Biofeedback. Full insight into the course of each training and long-term progress. Allows for obiective collection of the results of the treatment.
Simplicity. The system can be installed almost anywhere
Flexibility of application. Enhanced by the creativity of the therapist, the system gains extra benefit.
Informs, teaches, warns, some gaming scenarios can help adapt to life in the everyday reality.
Do you have questions?
If you have any questions - feel free to contact us.
More information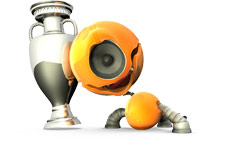 We invite you to get acquainted with our computer games, which in addition to loads of laughter and great fun will make you get A+ mark for the daily portion of gymnastics! View our games!